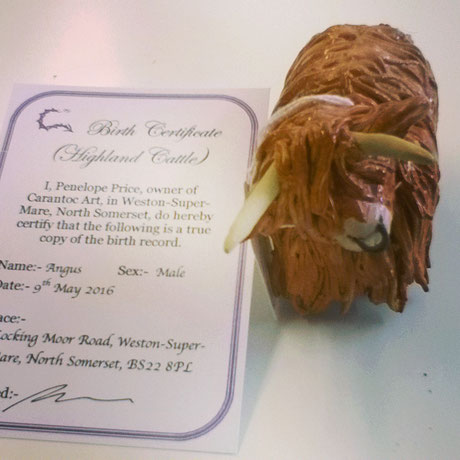 The cows and bulls have been selling well considering I have not been advertising them!
Of the six I have made for sale three have already been sold. Angus was the latest to go off to a new home, complete with his birth certificate. New boxes will be arriving this week and then Una will be away. That will leave Tabatha, Sorcha and Hamish to re-home. 
Need to make lots more of these but I just don't have enough hours in the day!!